---
Saturday, January 5th
Tyler Ice Bowl – 10 AM Tee
---
Saturday, February 16th
One & Done – 10 AM Tee
---
Saturday March 2nd
Tyler Winter Doubles – 9 AM Tee
---
Saturday, March 9th
Johnny Boge Classic – 10 AM Tee
---
Wednesday, April 10th
Summer League
Wednesdays – 3:30-5:30 PM Tee
---
Saturday, April 13th
MS Charity Tournament
---
Saturday April 20th
Spring Flush – 10 AM Tee
Scores
---
Sunday, April 28th
Disc N For Dogs – Rutgers DGC
Scores
---
Sunday, May 5th
Ladies Only Disc Golf Clinic
9 AM Tee
---
Saturday, May 11th
Ladies Only Disc Golf Clinic
9 AM Tee
---
Saturday, May 11th
Chainlink Mixed Doubles
---
Sat. & Sun. May 18th & May 19th
Great Eastern Amateur Cup – 8 AM Tee
---
Sat. & Sun. June 1-2
Dragan Disc Golf Championship
Auburn, Maine
---
Saturday, September 21st
MidAtlantic Masters Cup – 10 AM Tee
---
Saturday, September 21st
Junior Jam
---
Saturday August 24th
Mega Mayhem & Madness – 10 am Tee
---
Sat-Sun. Sept. 7-8th
Eric C. Yetter Champs Cup – Pre-reg
Field Hole Maps
8 AM Tee
---
Sunday October 6th
I am Mighty Chuck 2
10 AM Tee (Club Only)
---
Sunday, October 13th – Mar 2nd
Winter League
Sundays – 7:30-11:30 AM Tee
---
Saturday, October 19th
Discraft Ace Race – 10 AM Tee
---
Saturday, October 19th
Moonlight Madness – 6 PM Tee
---
Sunday, October 20th
Chaos at The College
Rutgers DGC – 10 AM Tee
---
Saturday, November 2nd
Hyzer Flip Open (Mr Disc Golf) – 9 AM Tee
---
Sunday, November 3rd
Tyler Two-Step Double (Mr Disc Golf)
8 AM Tee
---
Saturday November 16th
Fall N Putt
10 AM Tee – Rutgers DGC
---
Saturday, December 7th
Enchanted Forest Toy Drive – 10 AM Tee
---
---
Sponsors


Disc Golf Monthly is the Best Disc Golf TV Show around

Slack's Hoagie Shack of Newtown

Tournament Sponsors

Alan's Army

Windlestrae Park Disc Golf

NJ Disc Devils (Rutgers DGC)
_____________
PDGA Schedule
MADC Schedule
NEFA Schedule
_____________
If you find a disc, please contact the person on the disc, or return it to the Park Office. Next time it might be your disc that goes missing, and wouldn't it be nice if it gets returned.
_____________
While playing, be aware that GKW is out there somewhere and looking for you!!! KEEP THE COURSE CLEAN.
_____________
Do you have something to say? Send your comments to president @ bcdga . com and if appropriate we will post here.
General Info
Membership
Sponsors
MADC Website
PDGA Website

Park Info
Directions to Tyler Park
Tyler Course Map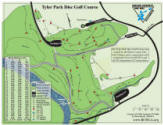 Tinicum Course Map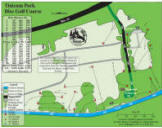 Tyler Park Scorecard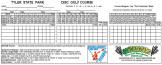 Tyler Course Special Info
FAQ
What is Disc Golf?
Who Plays Disc Golf?
Where Do You Play?
Why Should I Play?
PDGA Player Rating Guide

Something to Say
Going Long-er
Lending a Hand
On Tour
Recruit
7 Ups of Disc Golf

Mapquest Address
Tyler State Park
101 Swamp Road
Newtown, PA 18940